Hi, we are back with another announcement from the team, and this time an exciting one. We're one step closer to building a full-fledged version of Ready – the next-generation messaging application with crypto wallets integrated!
In this blog post, we will give you an overview of what we've built so far.
Pseudonymous and Seamless Account Management
We believe that privacy and security are not simply about protecting users' personal information. It's also about not collecting any in the first place.
Such a level of privacy and security needn't come with compromised convenience. That's why we've introduced the following features.
1. Account Generation Based on Non-Custodial Crypto Wallets Only
Upon creating a Ready account, you won't be asked to provide your phone number, date of birth, identity card number, or any other personal information. Instead, you'll just need to provide the Seed Phrase (i.e. 12 words separated by single spaces, linked with your crypto wallet) or Private Key so that we know you're the owner of the corresponding wallet then import all the information for you to use later.
If you don't have any non-custodial crypto wallet yet, don't worry: you can easily create one with some simple steps on our app. These new wallets are also non-custodial: users own the Private Keys and, therefore, have complete control over their crypto assets, with which Ready cannot interfere. Every wallet created using Ready is fully compatible with Ethereum-based blockchain networks and operates in exactly the same manner as those from renowned non-custodial wallet generators.
2. Randomly Generated Chat Accounts and Chat Names
A unique, random hex string of 64 characters in length is generated, which becomes your chat address as well as an input to your default username.
Your default username is automatically and randomly created upon account registration. You can choose your favorite from a list of several options. This allows a high level of security and personal data protection like no others.
3. Face ID & Touch ID Login for Existing Users
For a seamless experience, we've enabled Face ID & Touch ID login.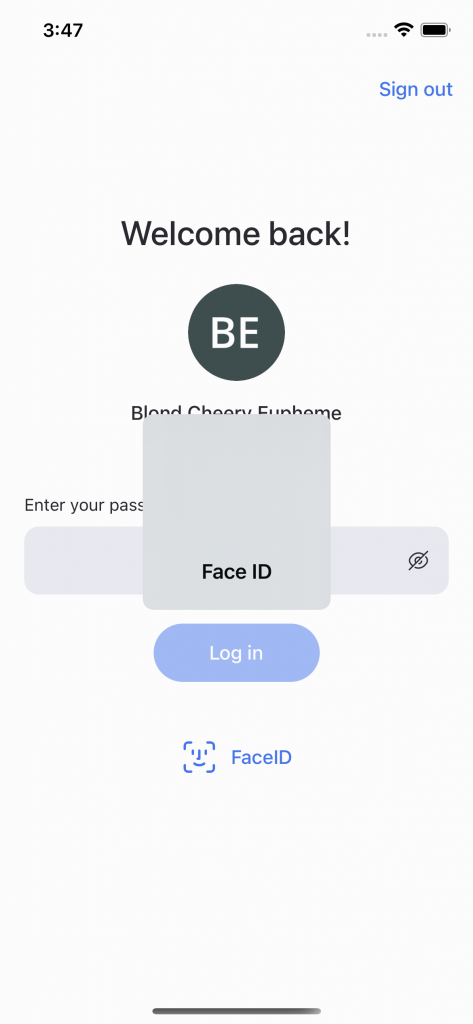 Secure and Encrypted Messaging
In essence, Ready is a messaging app. That's why features of messaging (direct messages, groups, and channels) are our number one priority. Our approach is to bring security and privacy to virtual communication while still offering a flexible and powerful chat platform.
1. Default End-to-End Encryption in 1-1 Chats
Our 1-1 and group messages are end-to-end encrypted using the Signal protocol. This protocol is effectively implemented in Ready so that all information (photos, documents, and private chat history) exchanged by users is kept completely confidential and shielded against any eavesdropping attempts by third parties. Even the Ready team cannot access your data.
2. Group Chat for up to 1,000 Members
We understand that communication is a supportive activity for many different contexts, including a mix of education, business, and personal needs. That's why group chatting is one of our focuses. And of course, you can send images and videos, use stickers and gifs, and share files up to 100 MB while remaining fully secure.
3. Three Default Ready Chat Groups and Channel
There would be two channels pinned to the top by default for any user:
Ready is where you receive news, general announcements, and instructions on our latest features.
Ready Feedback is where you can interact with our chatbot and send your thoughts on the app experience or contribute your ideas/bug reports for our improvements
Ready Global Community is the space for you to connect to the rest of the Ready community. You'll be added to this group upon entering our app.
We're building the channel feature for general use (i.e. any user can create one for their own community) and will announce once it's available.
Groups and channels are useful for different purposes of communication. While groups facilitate lively discussion and interaction, channels help highlight news and organize responses. Ready offers both to well meet users' needs. Accompanying groups with channels or vice versa is also a great method to build and strengthen a community.
As we scale, we want to expand this part of our app to support community building, discussions, and meaningful exchanges that are fully anonymous and secure for users.
Multi-Chain Wallet and Asset Management
After all, we're not "just another messaging app" on the market. Another feature that makes Ready special is how you can integrate multiple crypto wallets, trade and swap your assets while being able to message privately in the same app interface. That's why the next list of features that we want to get right is Wallet Management.
Here's what we have completed so far:
1. New Wallet Generation
Since users on Ready are by default anonymous and can only be identified via their wallet address, our app supports wallet creation with very simple steps.
As mentioned above, these new wallets are non-custodial: users own the private keys and, therefore, have complete control over their crypto assets, with which Ready cannot interfere. Every wallet created using Ready is fully compatible with Ethereum-based blockchain networks and operates in exactly the same manner as those from renowned non-custodial wallet generators.
2. Existing Wallet Import and Multi-chain Wallet Management
Ready supports wallets in multiple chains: Polygon, Binance BNB Smart Chain (BSC), and Ethereum are currently on the list. More chains will be added over time.
You only have to enter the corresponding Seed Phrase or Private Key. All information about the assets as well as the transaction history of each wallet is directly collected and updated from nodes of the corresponding chain as well as from reliable open-source portals, guaranteeing accuracy and no additional costs.
3. Crypto Transaction via Wallets and 1-1 Chat
Ready users can send and receive crypto assets (including but not limited to native tokens, ERC20 tokens, and NFTs) in the interface of either the Ready Wallet or the Ready 1-1 Chat.
If you choose to transfer the funds via messages in the Ready 1-1 Chat, the transactions and notes involved are shown and kept as part of the chat history; at the same time, changes in balances are reflected in their Ready Wallet.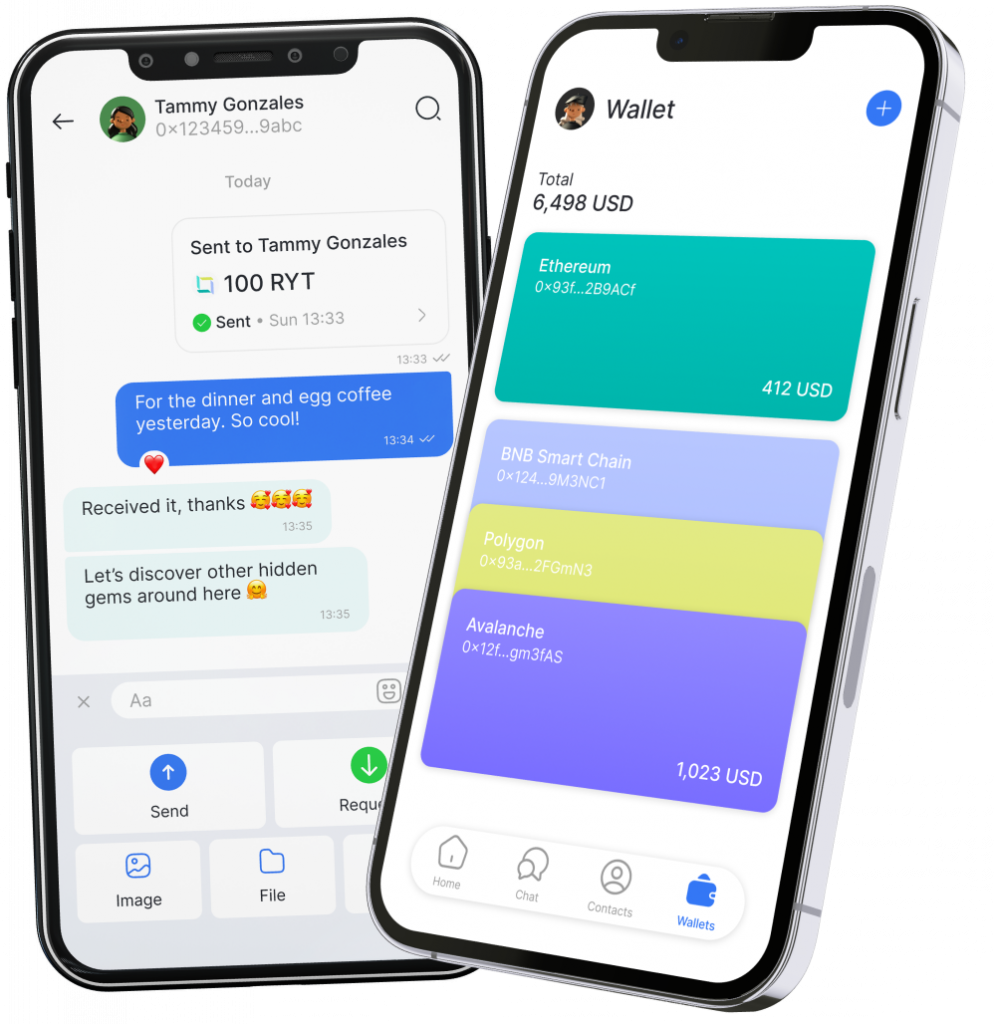 4. Simple and Up-to-Date Market Watch
Ready Dashboard collects the latest information about the crypto asset market for users' convenience. Swap rates and token prices are updated in real time and presented as intuitive charts and statistics (for example, crypto daily movers), helping users easily keep abreast of market movements to make sound investment and transaction decisions.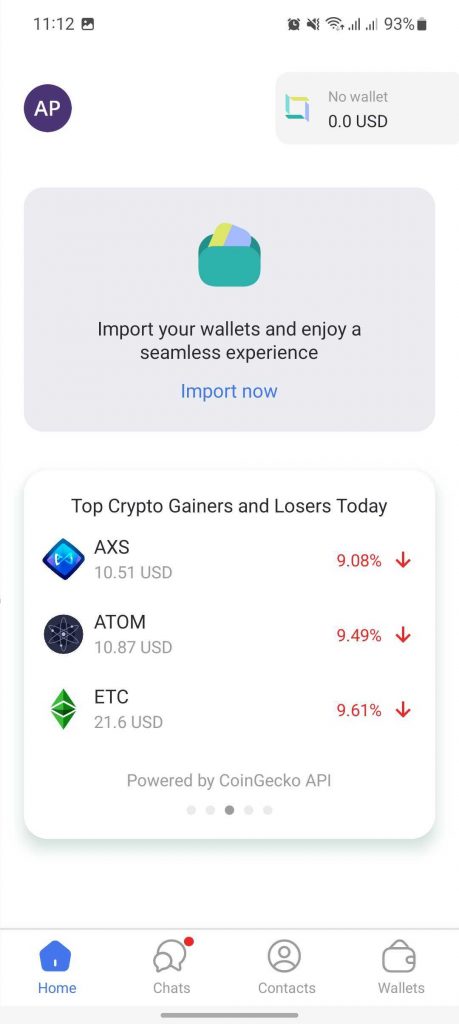 Ready Beta Program and Sneak Peeks
We are excited to announce that Ready Beta Version is live. Together with that, we've launched our Ready Beta Program where you can contribute your ideas and feedback to win multiple rewards of up to 2,000 USD!
💡 Check out Ready Beta Program here.
Below are the links to download Ready Beta for iOS and Android: iOS (TestFlight) Android
Even if you don't join Ready Beta Program, we're very glad to know about your suggestions or feedback as you experience Ready. Please submit it to our team in the in-app Ready Feedback chat. Every thought is appreciated as it takes us a step closer to developing a product best suited for you and other members of the Ready community.
Let's have some sneak peeks into the features we're developing and will be made available soon:
Token Smart Swap with Rate and Slippage Optimization
End-to-End Encrypted Group Chat
Customized Notification
Multi-Device Login
Chat History Synced across Devices
And much more
We hope that this showcase gives you a good idea of the product we've been building as well as where we're heading, and that you are just as excited as we are!
As we move along, we'll keep you in the loop on the development process, as well as ask for your honest opinions about the preferences when it comes to features and user experiences. Please take a look at our Beta Reward Program and see how you can help improve the product and get rewarded for your contribution.
In the meantime, please stay tuned to our upcoming blog posts here, and follow us on Facebook, Twitter, and LinkedIn.